Dan Niksich (dniksich@yahoo.com) sends us: I heard about these orbs on art's show and figured to check 'em out. When I went to art's web site and looked at orb photos I was surprised to notice that they look alot like the ones on a couple pics I have. I'm a member of a car club called MFBA (Midwest F-Body Association) mfba.org and about a month ago we had a gathering of members and I was taking pics with my digital camera (60 pics total) and I noticed 2 pics didn't turn out right. I had no idea what was wrong with them and when I saw the pics of the orbs on your site I remembered the pics I took which I believe are the same as the pics on your site. They only show on 2 of the pics and they were 2 pics in the middle of the collection. All the others before and after those 2 are clear so it was definitely something being picked up by my camera at the time.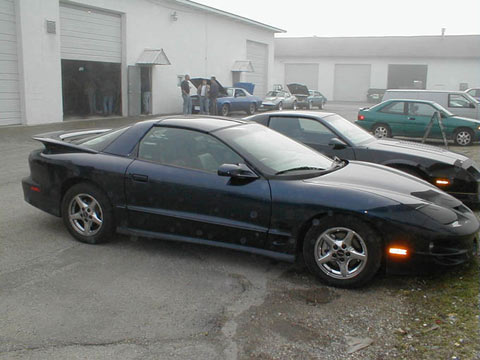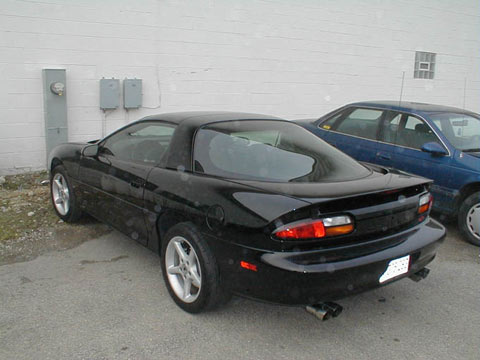 ---
Recent Art Bell guest reveals actual scientific images of soul
---
Mike Bollinger (mbollinger@kscable.com) writes: I have taken many pictures that have Orbs show up in them. I don't have any type of explanation of what or who they are I just assumed that they were some kind of spirits. These pictures were taken with an Olympus D-460 digital camera. One of the pictures was from last year at Christmas with my family and the second picture with perhaps the most pronounced orb was taken at my girlfriends daughters last day of school festivities in the church.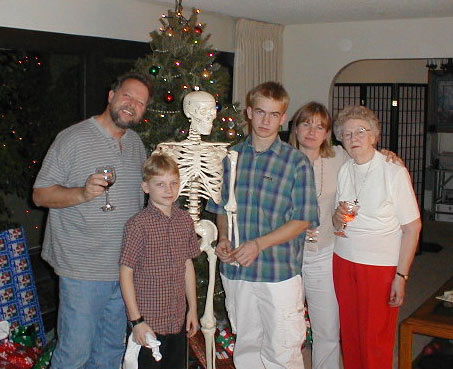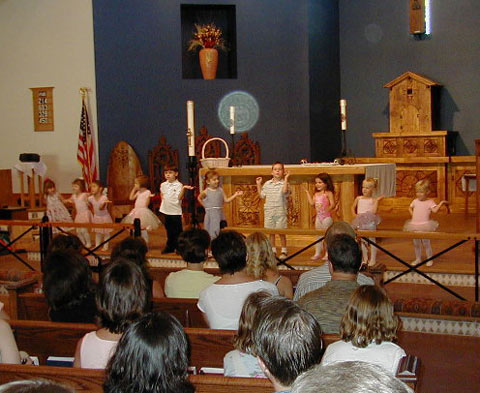 Laura Van Horn (tattoo@ikansas.com) sends us: My son Kyle took this photo of me and my dog Lad at our dog training class this past summer with his Fuji-DX-10 digital camera. The picture before and the picture after did not show orbs.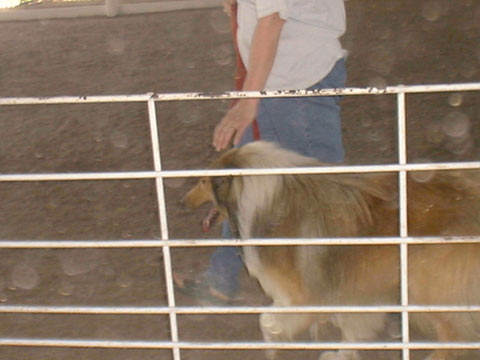 Alan Meyer (ameyer@networld.com) writes: This photo was taken this summer during a ghost investigation of the "potter's field" burial ground in Evanston Wyoming. Over 800 patients were buried here between 1880 and 1950. Ghosts are most often the spirits of those who died in a state of mental or physical anguish. The emotionally tortured souls who died here would be prime candidates for the haunting. The Evanston newspaper published this photo with a long article on the investigation. I took over 60 pictures here and orbs appeared in every one.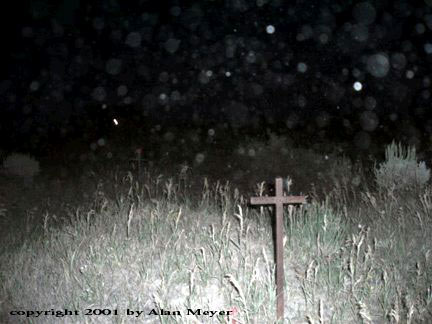 Mark Volmut (moonland1@sunflower.com) writes: I am a amateur ghost hunter in Kansas. I belong to the Dirtnap ghost club here. This is a collection of orbs from the Homestead of Kansas abolitionist Jon Doy. A lot of tragic events occurred in this spot. Including the deaths of a few of Doy's children. Doy's eldest son was shot and killed not too far from here. This area has interesting vibes as well. The famous John Brown who was a friend of Doy's recruited "freedom fighters" near this area.