This illustration was created by Mr. Larry Swanson of Poulsbo, WA, who allegedly saw this object for 3-5 seconds that glided over the Bangor Submarine Base at 2122 hrs. (PDT) on May 6th, 1998. He has gone public-- the case was featured on KOMO-TV news at 11PM on May 11th.



Gulf Breeze UFO reported on the local FOX news channel. Here is a still from the video tape. The horizontal bars are from the VCR being in pause mode. Whitley Strieber discusses this on Coast to Coast, Feb 10, 1998.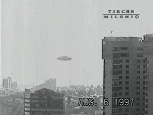 These are the famous August 6th, 1997, Mexico UFO video stills. More information can be found at the The International UFO Museum and Research Center web site.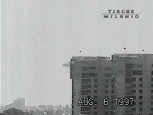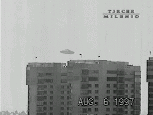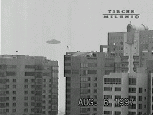 Washington UFO seen by many on the evening of November 14th, 1997. It claims to be a Russian SL-12 Rocket entering our atmosphere. Here are images from Pat Marker and Craig Sutton.




A video snapshot of the UFO over Glendale from Jeff Willes.