A few wweekends ago, many viewed LIVE on the net, amateur rocket launches. See the website www.vidroc.com for more details and video replays.
Bryan Vickery of Las Vegas writes:
Thanks for the heads up on the program last night about the rocket launches at El Dorado dry lakebed. I took my 5 year old little girl out for the whole afternoon and we really enjoyed it.
I'm attaching 3 photos that I took this afternoon. One is the big VIDROC.COM rocket and the other two are fairly neat photos of smaller launches. Feel free to use these if you like.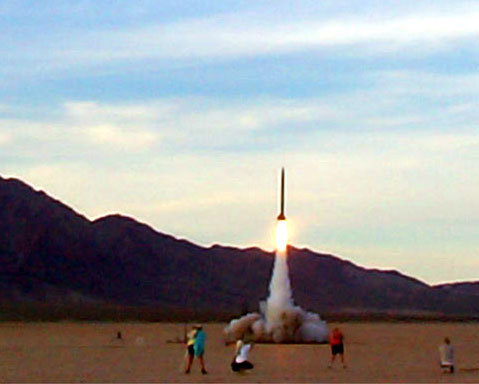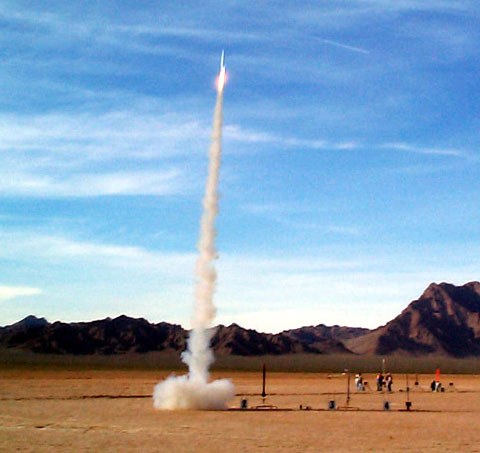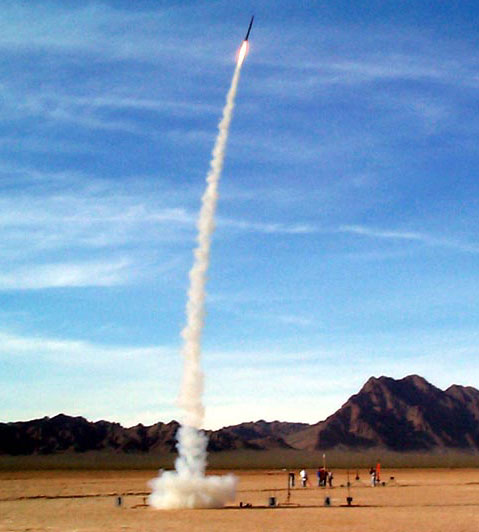 The datalink to get the video stream from the launch site back to Pahrump, to get to the net, is provided by Air-Internet. Here are a couple pictures of the setup.