Here are images from John Hutchison,
showing results from levitation experiments.
Here is a chunk of metal that is completely
distorted by the levitation process.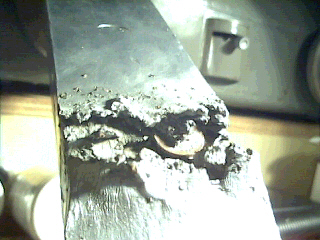 A metal slab with holes in it
has a knife impaled inside.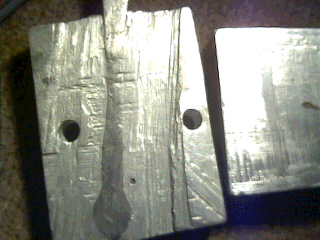 ---
Use Your Computer from Your Recliner or Bed! See the Easychair Workstation!
---
A chunk of wood impaled in it.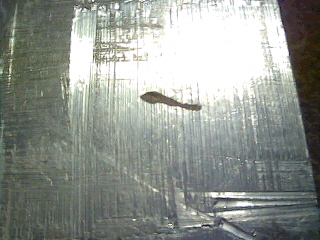 Gold cylinder is metal turned to jelly.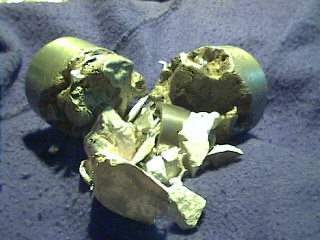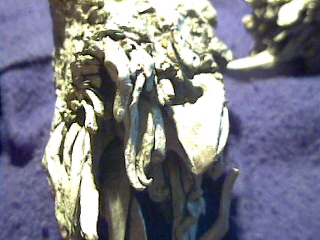 Video of John's Laboratory.