Michael Sterling (mogur@mindpirates.com) writes:
Couldn't resist. You have such a great laugh and were so proud of your upgraded antennae. Logical thing was to give your RV the Begich upgrade.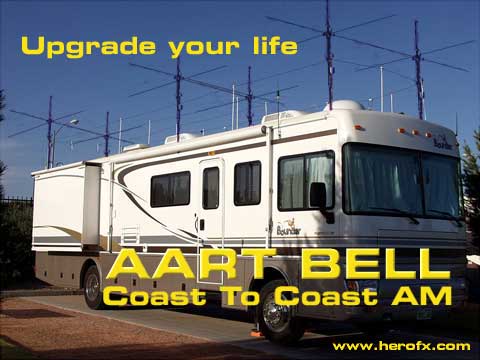 Pahrump July 4th, 2002
Fire trucks cooling off the kids at the park.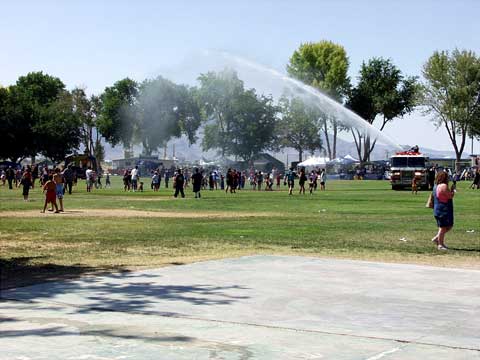 Fireworks ready for the night's big event.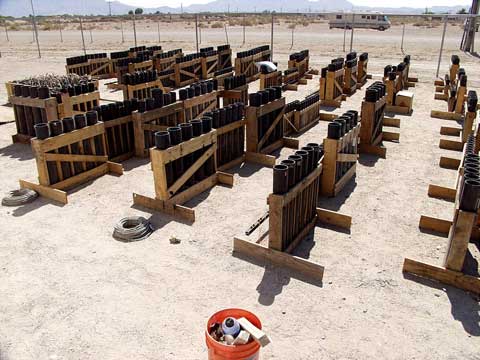 The Upgraded RV Antenna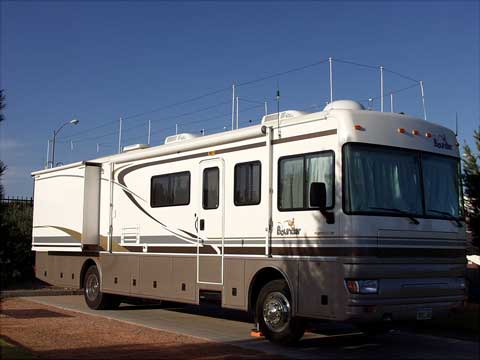 ---
Use Your Computer from Your Recliner or Bed! See the Easychair Workstation!
---
AStanko165@aol.com writes: This is my vision of Art firing up his new Ham Antenna on his motor home.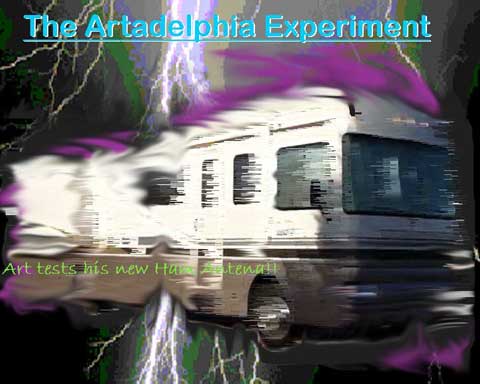 The Night Owl in El Paso Texas (TeslaCoil2001@cs.com) sends us:
I believe you should have a brand of coffee named after you!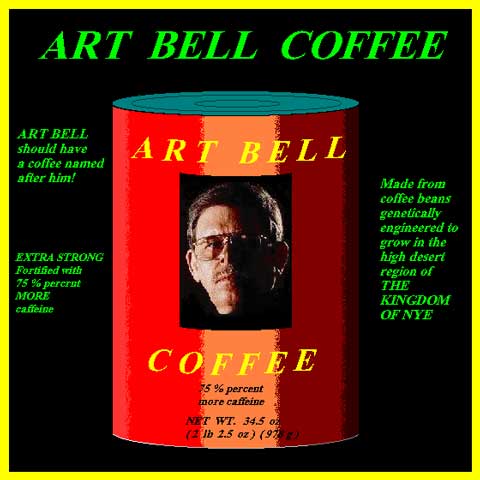 Cliff Schuchart (lamschuchart@msn.com) sends us"
Hi Art, Here is another morph of you Art, I hope it is taken in fun I mean it in nothing but a good way, I just think its fun. I'm a number one fan, love the music to, I'm from your generation also.